Discussion Starter
·
#1
·
Since I started going to the track every now and then, the rubbers on my car have started to wear a bit.
Thinking that I would soon need to replace them and since I had the room for two tires inside a container that I was bringing down with merchandise I ordered a pair of Pilot Sport for the rears... I emphazised it was the Michelin Pilot Sport for an '04 Maserati CC that I wanted so I was expecting to get something like this:
...and this is what they sent me...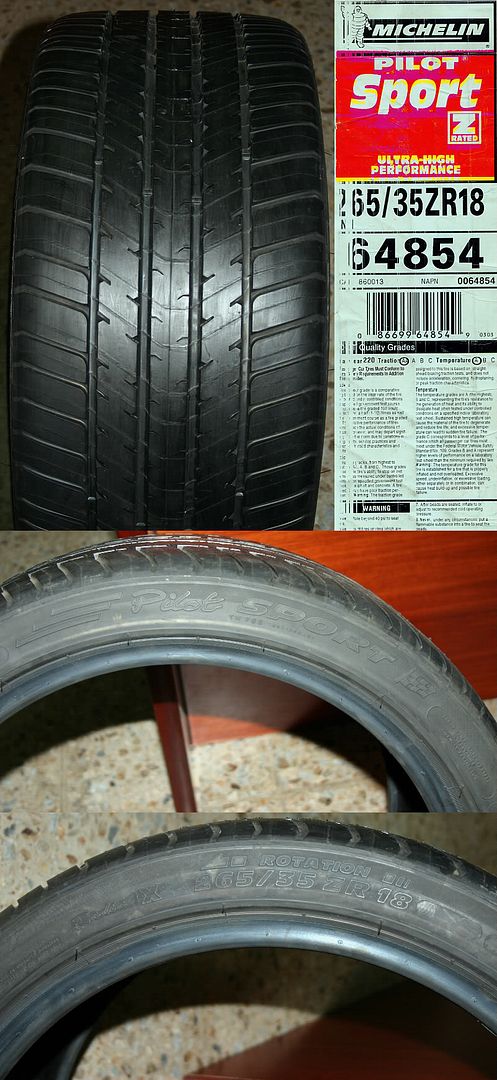 I now have the opportunity to bring the other two tires for the front to complete the set but I have not been able to make a positive ID of the ones they first sent, they look a lot like the PS2 but...
...obviously they are not PS2, I've looked all over the internet and have not been able to find a Pilot Sport with that design so here I am asking for your help guys... do any of you have an idea of what Pilto Sport I was sent???
Thanks!