Discussion Starter
·
#1
·
From the get-go, I can say Mercedes, BMW and Audi can finally be cautious of the Quattroporte. While the DuoSelect option was a sporty derivative of Ferrari's F1 system, it was frequently criticised for its clunkiness and jerkiness moving around town.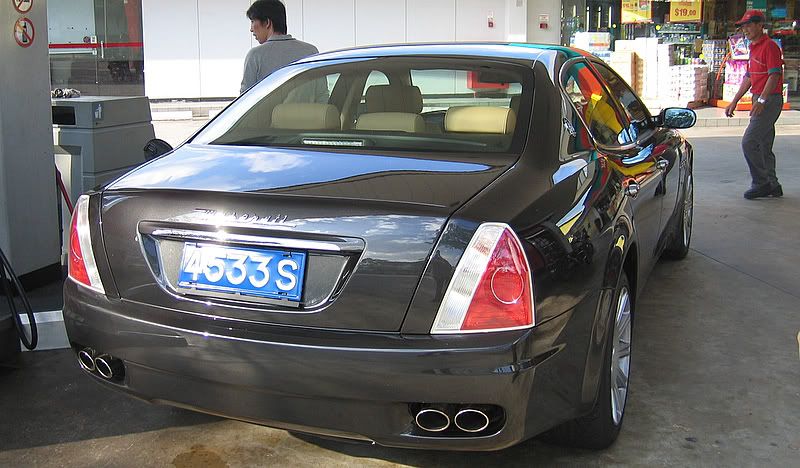 The new colour offered on the Quattroporte automatic, featured in the rest of this article.
Not any more. The superb ZF six-speed automatic transmission first seen in the E65 7er has been fitted into the Quattroporte. Mating it with a 400bhp 4.2L V8, the car surges from 0-100km/ in 5.6 seconds, just 0.4 seconds behind its DuoSelect cousin. It's as smooth as anyone can want the Quattroporte to be, changing gears with no dramatic pause nor with a story to tell.
The manual shift button is sorely missed
And that's where the Auto falls short. While it shifts like a pro, it keeps the revs low most of the time, unable to unleash the full potential of the engine until you nudge it a little harder. It looses the hard-edge of the DuoSelect transmission, which, whether you're gentle or aggressive with the accelerator, shifts above 4k/rpm and keeps the engine on its toes. The automatic however, gives the engine a very lacklustre character, as if it is paired to an unwanted partner unwillingly.
The automatic is not all that bad, though. If you're genuinely looking to change from that S-Class or 7er, there's no doubt that the automatic Quattroporte will suit your needs perfectly. It's a sports car by all means, but it won't be the Ferrari-like car you'd expect from Maserati. It'll be a cruiser, a smooth-sailing automobile that you'll love to drive around town.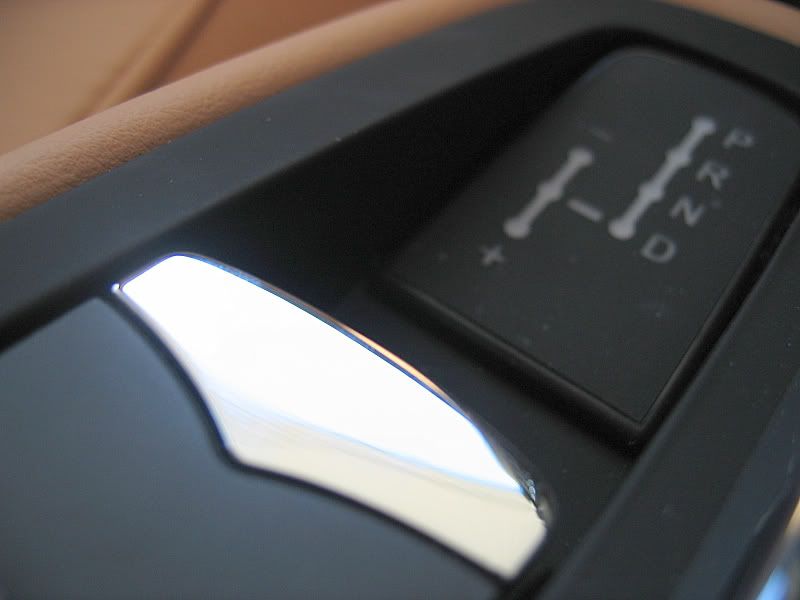 The new electromagnetic parking brake.
However, if you're looking to buy a true-blue Maserati, it has to be the DuoSelect version. Every drive with the DS-equipped QP is an event, a culmulation of a sensory experience that can never be match with the Quattroporte Automatic. The engine here is more willing than ever to rev, and the gears are entirely under your control. And, when you're tired and need a rest from all the fun, automatic mode on the DS ain't that bad, either. It just isn't as smooth as the automatic QP but hey, you can't have everything.
New interior wood trim. Personally, I hate it
As for me, well, it's an obvious choice. I'll take the problematic, emotional, saucey and angry DuoSelect Quattroporte anyday.