Join Date: Apr 2012
Location: Malibu, CA
Maserati Life Posts: 157
Mentioned: 0 Post(s)
Tagged: 0 Thread(s)
Quoted: 1 Post(s)
The Malibu Mafia Feb 20th Event!
---
Our next event is set! we hope to see you guys there. I know some of you missed the last one due to it raining that day. Let's hope for great weather and a wonderful drive! oh... AND FOOD!
You can see our previous event here.
https://www.maseratilife.com/forums/c...et-canyon.html
If you have any questions please feel free to ask.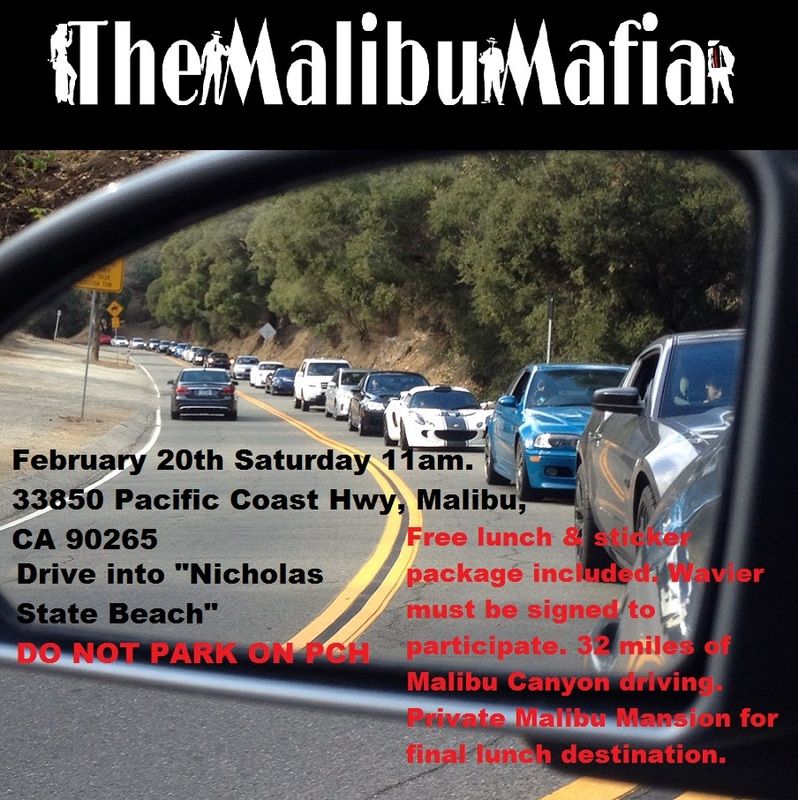 Join Date: Sep 2015
Maserati Life Posts: 7
Mentioned: 0 Post(s)
Tagged: 0 Thread(s)
Quoted: 6 Post(s)
Join Date: Apr 2012
Location: Malibu, CA
Maserati Life Posts: 157
Mentioned: 0 Post(s)
Tagged: 0 Thread(s)
Quoted: 1 Post(s)
Join Date: Apr 2012
Location: Malibu, CA
Maserati Life Posts: 157
Mentioned: 0 Post(s)
Tagged: 0 Thread(s)
Quoted: 1 Post(s)